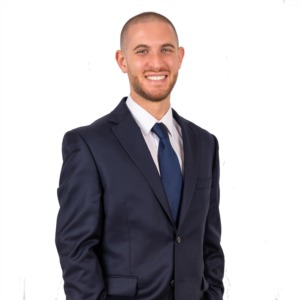 Many people just look at their house as a place to live but it can be so much more, it can be your freedom. I love talking about multifamily investing. The ability for homeowners to leverage their tenants paying rent is something I feel more people should take advantage of, especially those who (like me) have lots of student debt. I purchased a 2 family property and for the 4.5 years I owned it I never paid my mortgage because my tenants paid for me. 
I want to help pass the information I have learned to others. My primary focus is to help clients achieve their dreams of becoming a homeowner, whether that is your first multifamily or you are buying you're forever home where you will raise a family. The ability to help my clients through their situations is rewarding and why I want to continue every day. 
In my free time, I love going to the beach, traveling around the world, and playing/watching sports with friends (soccer, football, basketball). I have been to Italy, Slovakia, the Dominican Republic, Puerto Rico, Jamaica, Czech Republic, and Spain. I want to visit Columbia, Brazil, and Argentina in 2020 and visit Europe in the summer of 2021 to watch the Euro tournament. My favorite teams are Juventus, Italy, and the Patriots (also wherever Tom Brady plays).